Northstar Learners representing the school at SGFI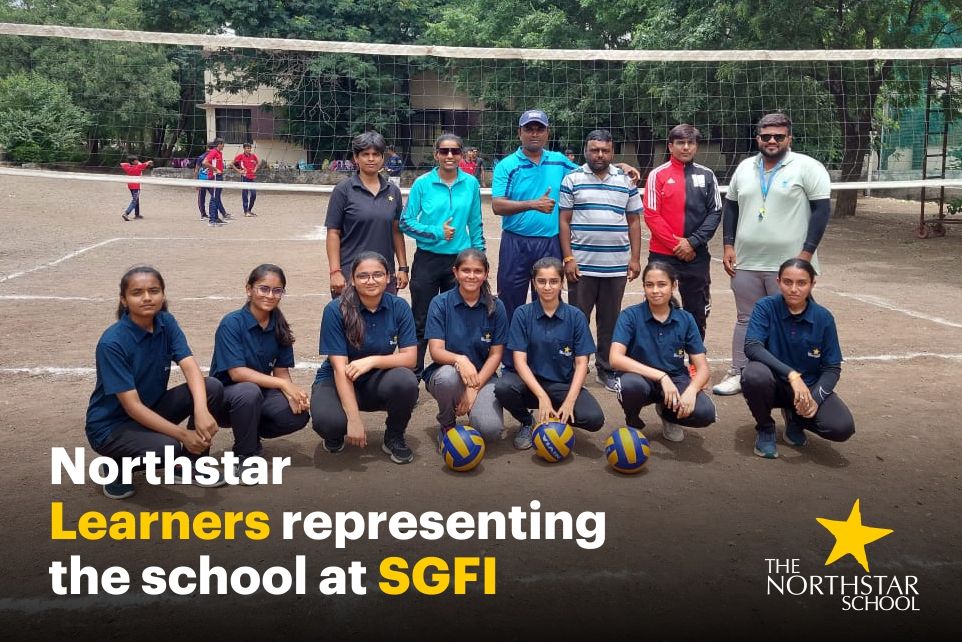 Every year, Northstar School encourages learners to join sports competitions organized by the School Games Federation of India (SGFI). SGFI is committed to offering great physical education to promote healthy competition and a lively sports culture.
This year in volleyball, our U19 and U17 girls' teams competed at the District level and achieved second place. Now, four girls from both teams will represent us at the SGFI State level tournament.
Additionally in table tennis, two of our learners got selected in the U14 boys' category for SGFI state-level tournaments. One of them secured 4th place, and the other placed 5th in the entire Rajkot rural division.