A Monsoon Day at The Northstar Nest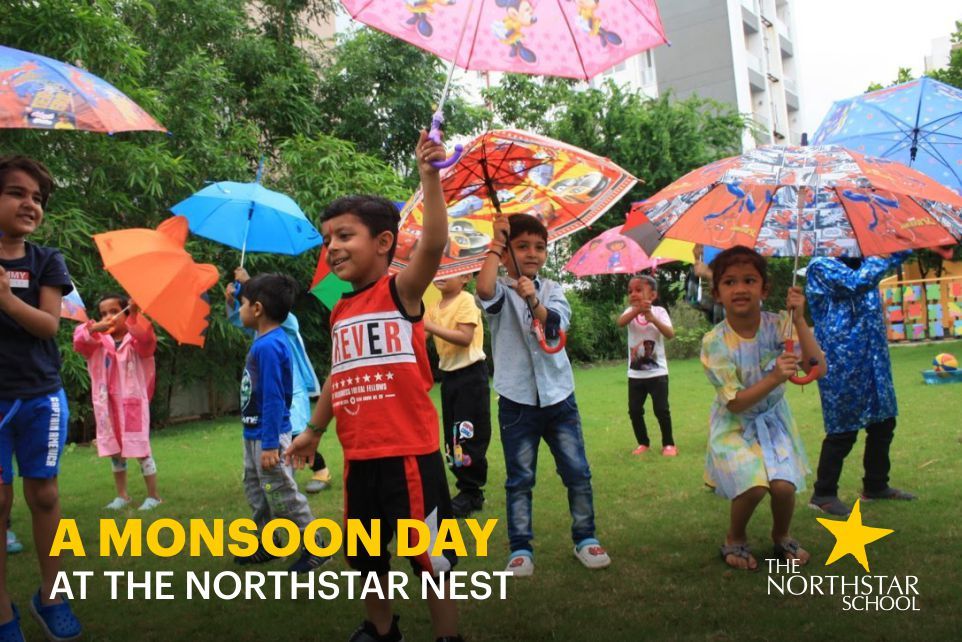 When it rains, let the children grin while holding an umbrella. Rain does not deter our toddlers at the Northstar NEST from playing, exploring, and learning. Our surroundings inspire and engage with invitations to embrace nature.
To feel the monsoon vibe, the learners had to bring umbrellas and raincoats in addition to their colourful casual attire. For kids to enjoy and sail their boats in the rainwater, colourful papers were used to create paper boats, paper fish, paper flowers, paper leaves, and butterflies, among other things. They enjoyed playing with balls, colourful toys, and tubs.
Our Preschool learners had a wonderful time celebrating Monsoon Day. Here are a few snippets of the same.