Classical Art forms of India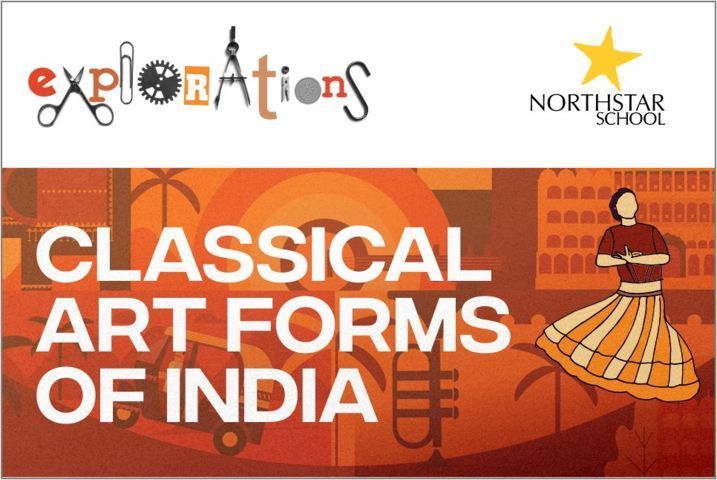 Classical Indian Art consists of a variety of art forms. It has a magical quality that automatically transports one to a bygone era & makes it come alive. Indian Classical Art is an amalgamation of different cultures, ancient customs, traditions, food, fashion & so much more. To have each learner of grades 3 & 4 experience the inspiration & mysticism embodied in Indian Arts, the topic of 'Classical Indian Art' was introduced.
Art is an expression made visible by a form. Art is an expression: an expression of feeling, belief, and character. Every organism survives because they can communicate and express themselves to their own or other species. Art channelises one's expression through colors, materials, text, etc. And the liberty to choose from these channels helps the artist to convey better. Learners learnt to appreciate and analyze different art work on different parameters. They also learnt to express their emotions by creating an art of their choice. Various reading materials, videos, audios, ted talks, etc. were explored to have in depth knowledge and better understanding of the topic.
We are thrilled to have some of the best industry guest speakers this year to motivate our young learners by sharing their stories, experiences, and knowledge. We were glad to welcome Khushi Sangani (Kathak Visharad) and Anubhuti Sharma (Ph.D. in Theatre Performance Studies, School of Arts & Aesthetics, JNU). In their respective sessions they embarked on a journey of two major classical art forms of India into this world of magic, travel & adventure.
Learners and educators enjoyed exploring different classical art forms of India through various stories and intriguing anecdotes and unraveled the journey together.