Community Helpers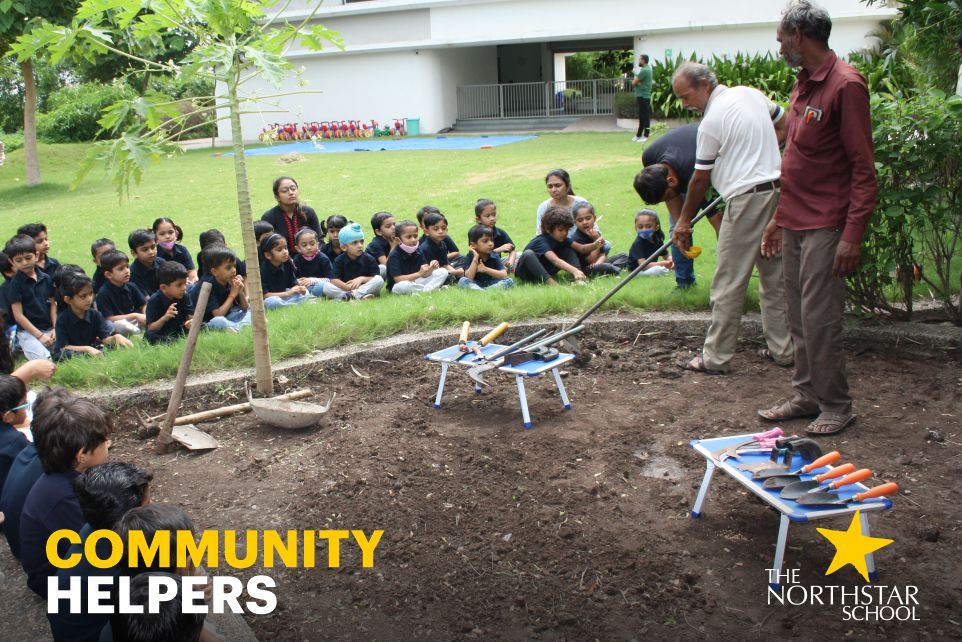 NEY learners are currently learning about various Community Helpers. Through a variety of activities and discussions, they gain knowledge of the functions of various community helpers as well as the tools they use. As a part of this topic, we had invited our Gardening team to give the learners a briefing on their daily tasks and the equipment they use to maintain the beautiful gardens.
Learners were given an introduction to common gardening tools such as watering cans, a lawnmower, a sickle, gardening scissors, and a shovel. The gardening team also gave lessons to learners on how to look after and maintain the gardens. They pruned a few plants, cut down on the grass, and demonstrated to the learners how to shape the trees and plants.
Through this process, learners gained an appreciation for labor and a stronger connection to nature.