Diwali 2021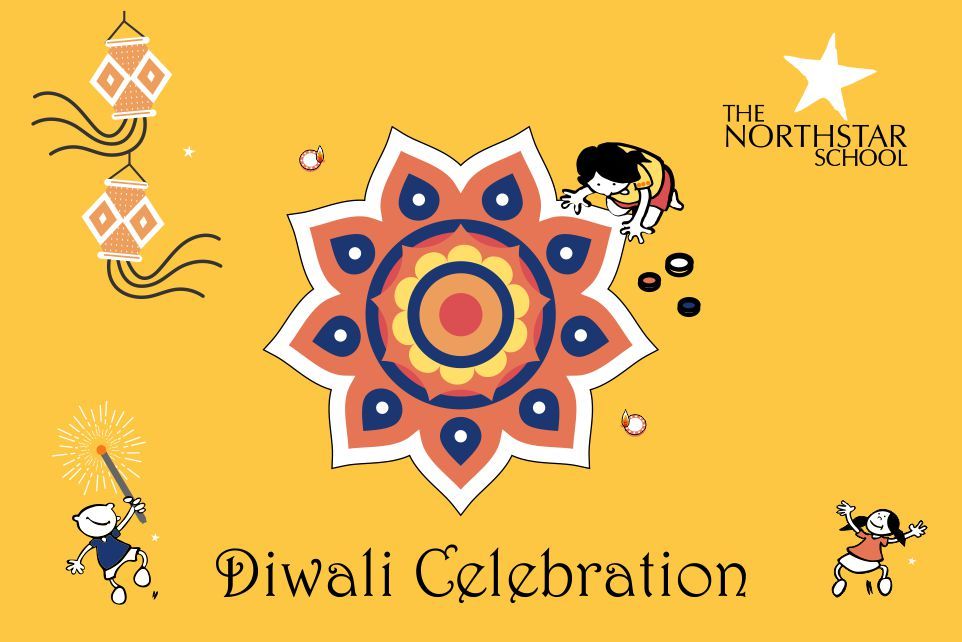 The joyous festival of Diwali brings along with it the celebration of the victory of good over evil and of knowledge over ignorance. Celebrants around the world decorate their homes with diyas to 'light' the way to enlightenment. The Northstar family came together as a community to set alight the campus in their own special way. Brief details of the event are mentioned below.
GROUP 1
The graders welcomed the 'New Year' by indulging in Diwali festivities - they prepared sweets and savouries, following the age-old tradition of greeting friends and family. The making of Oreo Mousse added a delicious flavour to the celebration. These sweets, prepared in groups, were shared with the entire community.
The graders also prepared churmur, a special dish for the entire Northstar family. From its onomatopoeic name that recalls the sound ('chur-mur') of a crisp 'papri' made when crushed to its vibrant amalgamation of flavours and textures, there was nothing about this dish that was not delightful.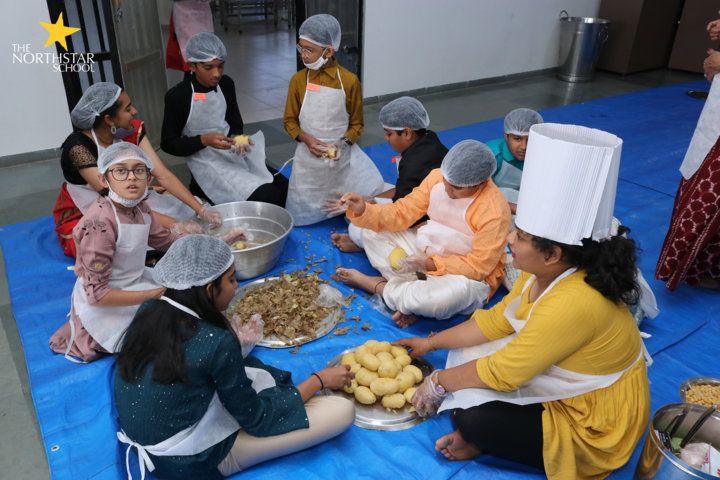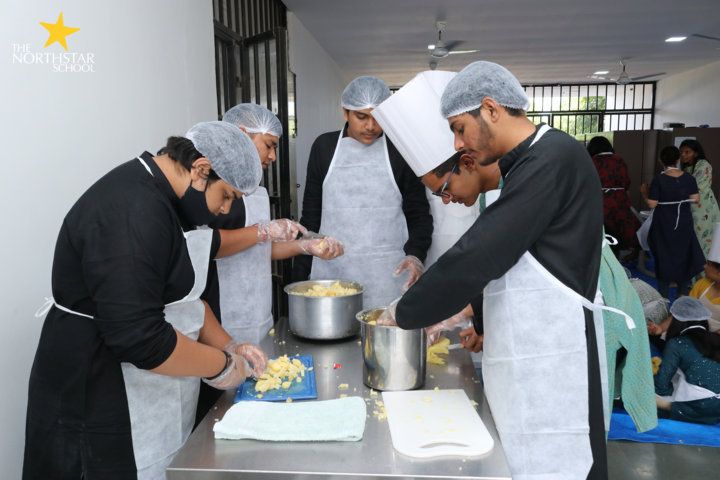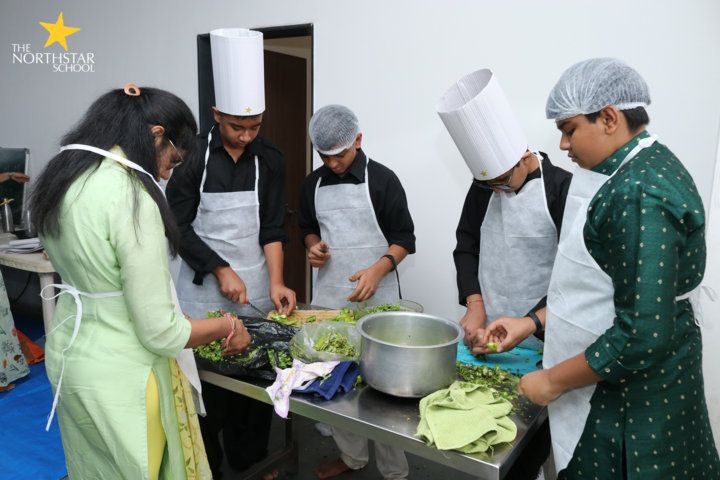 GROUP 2
Cards and letters have been the most common means of expressing ourselves, our greetings, all the human emotions, joy, thanks, sympathy, humour, love and admiration. It allows us to connect on an emotional level with the people and can offer a touch of being together.
To spread light and the message of good things to come, the Northstarians prepared the 'New Year' cards which ere sent along with the pen pal letters to a school in Lutry, Switzerland. The fragrance of India and the love was shared through handmade cards which also shared the significance of "Diwali", a win of good over evil and a banishment of all that is bad, with the learners in Switzerland.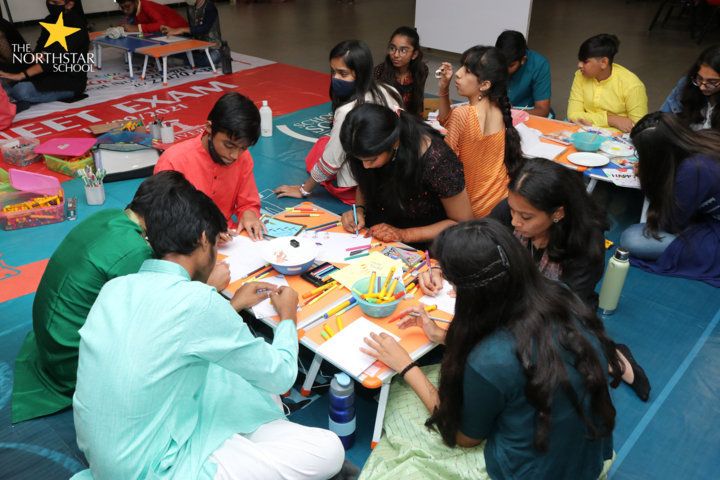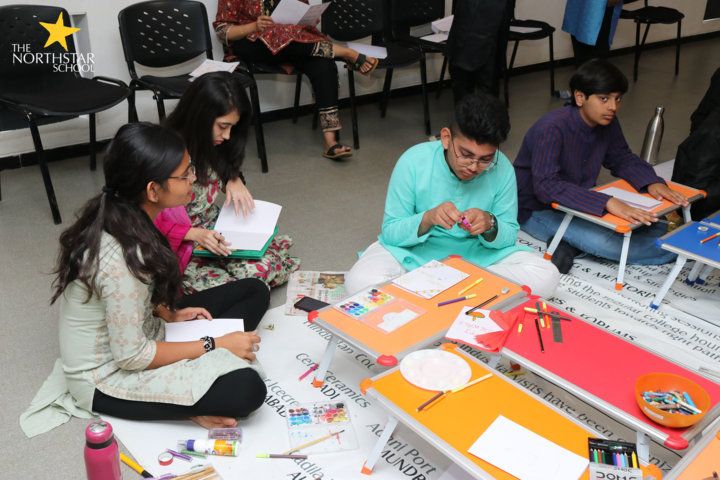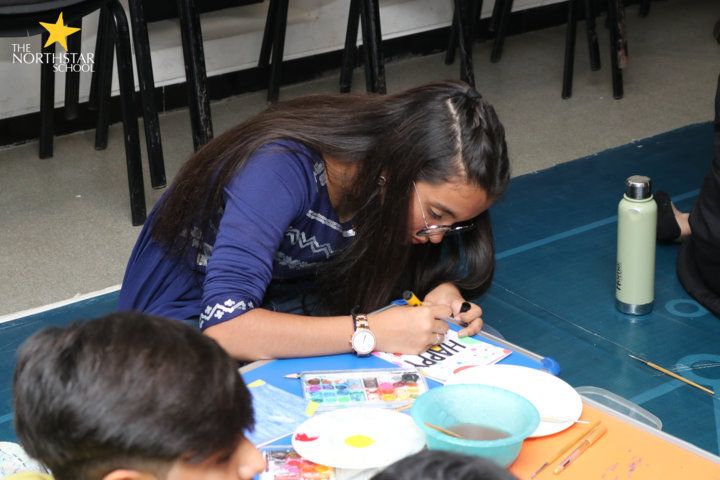 GROUP 3
Diwali - the festival of lights, when families light up their abode, set up decorations, art-work and wall hanging as is traditional in Indian households during festive occasions. Our learners also prepared art-pieces (decorated pairs of 'shubh' and 'labh'). Which were then gifted across grades so that its decorations and best wishes enhance the festive mood and also add to the decor of the house.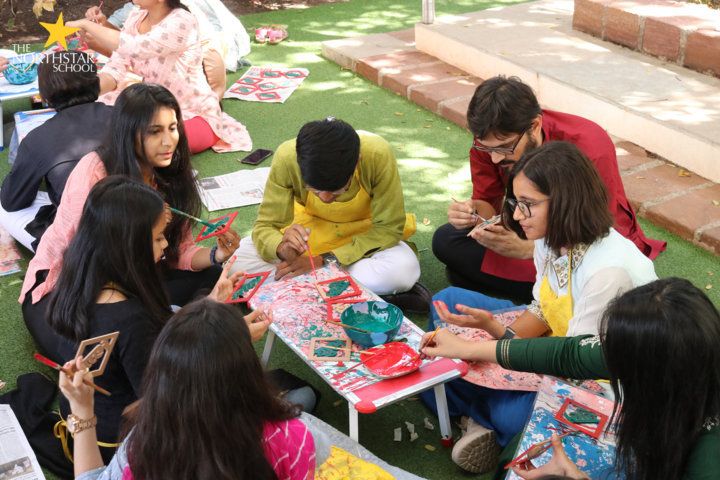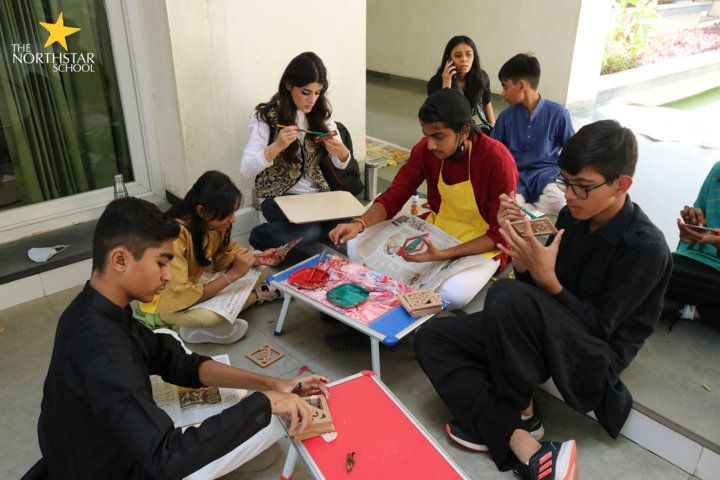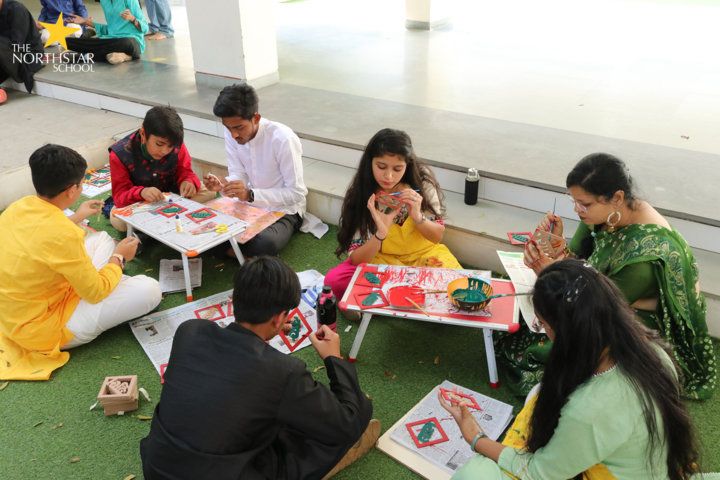 Online celebrations for Pre-School & Primary
Fun and frolic abounds as the entire school celebrated the festival of Diwali. The school retained the celebratory spirit online through fun, engaging and festive activities. Learners made various sweets and decorations that added colour and sweetness to this term.
The lights of Diwali signify a time to destroy all our dark desires and thoughts, eradicate dark shadows and evils, and give us the strength and the zeal to carry on with our goodwill for the rest of the year. This message was shared by the Northstarians to the entire community.