Experiential Learning at The Northstar School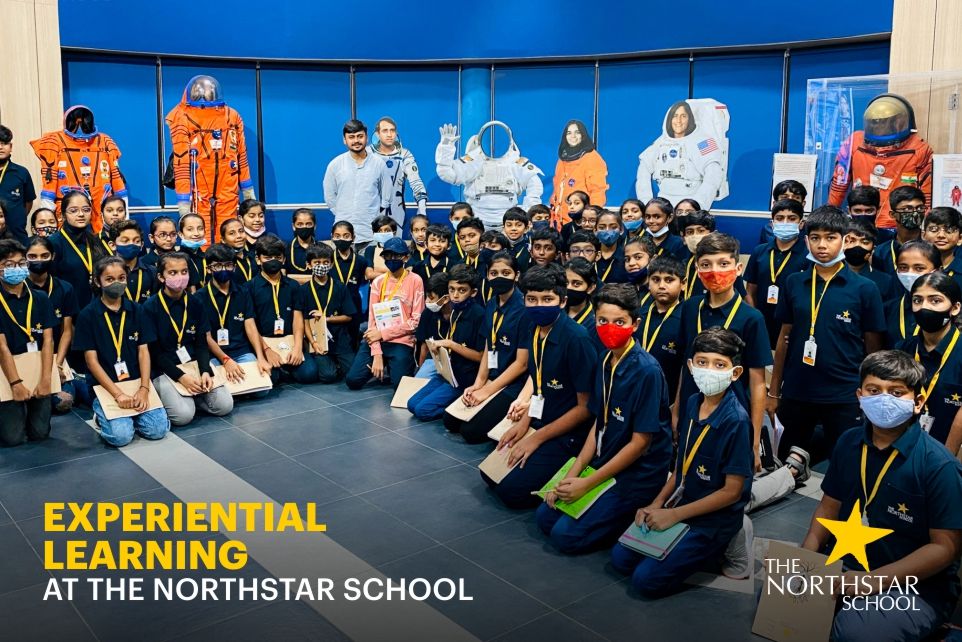 At Northstar School, learning from real-life scenarios and exposure to industry professionals has always been a prominent teaching strategy. Although we think that theoretical knowledge is significant, what is actually seen and experienced shapes our learners' understanding in a concrete way. Here are a few examples of recent Northstar School field trips.
K1 learners recently went on a field trip to Rajkot Dairy in connection with the unit "My Needs," where they observed a range of milk-based products and discovered the process of how milk reaches to them at their doorstep.
Learners in grades 5-6 and 7-8 were exploring the topic of Space in Science and Explorations, respectively. A field trip to the Vikram Sarabhai Space Exhibition in Ahmedabad was organized as part of the topic. The Indian Space Research Organization (ISRO) was introduced to the learners, along with information on its history, role in space exploration and scientific research and development, past and present missions, and key satellites.
Learners in grades 11 and 12 visited Airport Rajkot as part of their study of signals and waves in the Physics curriculum. To better understand how signals are crucial for communication in order to control air traffic and ensure safe landings, learners visited the CNS (Communication Navigation and Surveillance) and ATC (Air Traffic Control) departments. Additionally, they observed how the Instrument Landing System (ILS) and Very High Frequency Omni Range (VOR) guide the aircraft to the runway.
The Northstar School holds the belief that education is not just confined to formal classroom settings. Outdoor learning opportunities are beneficial.