Exploring Art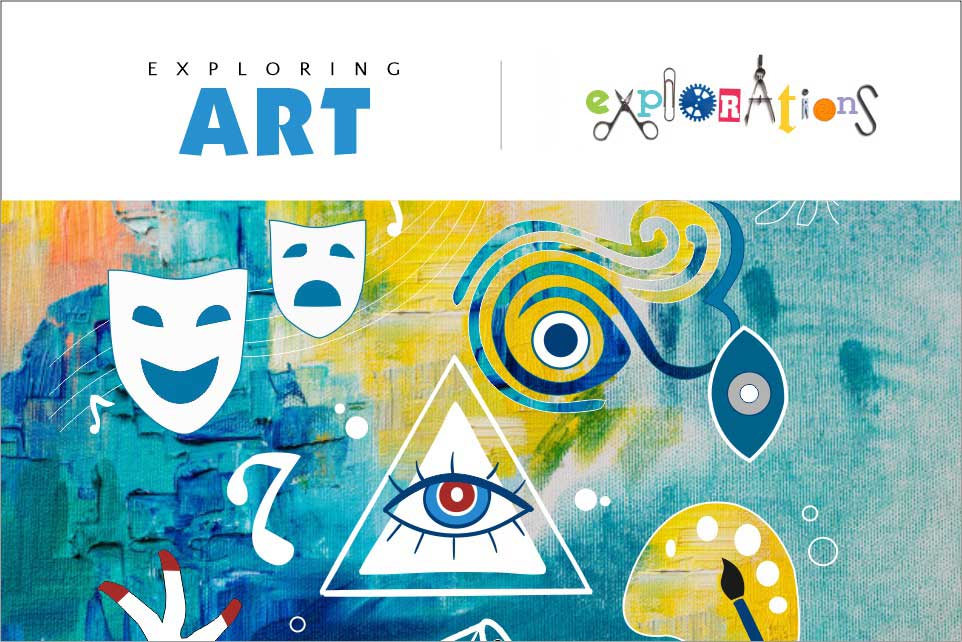 Art is often found in more places than we might realize. Art has spun around for thousands of years and through the ages it has evolved in a number of different ways. The definition of art is very subjective and varies from person to person. There isn't one agreed upon definition of art. However, Art is about one's personal experience with it and the meaning one draws from it. Different people can experience the same piece of art and have completely different reactions to it. In order to understand the term art & it's importance, learners of grade 5 & 6 explored the topic.
In the Launch stage, learners learnt the definition and significance of art. Different forms of art such as Visual Arts, Performing Arts & Literary Arts were introduced and discussed with the learners. They also learnt subtypes of each art form & had the freedom to choose one of their personal favourite art forms. Learners prepared fact files choosing their favourite art form for their assessment. They read articles and watched videos on various art forms.
In continuation with their previous discussions and understanding, in the Deep Dive stage learners explored a few examples of various art forms such as Taj Mahal, Statue of Unity, Horses (painting by MF Hussain), Sidi Sayed Jali, Ashok Stambh, paintings by Govind, various photographs, various poems, etc from different perspectives such as economic, social, political and personal and discussed them in detail. Considering these factors, learners had to evaluate & analyse an art piece given to them for their assessment.
By the end, learners realized how important it is to appreciate art & what to appreciate about it & why to appreciate it. We had 3 guest speakers who are specialized artists in their respective field of art. Rtd. Captain Ashish Goyal from Delhi, a gifted abstract art painter, discussed abstract paintings and he talked about the importance and significance of various colours in a painting. Bhagyashree Desai, a skillful pottery artist based in Rajkot, enlightened learners on how art & emotions go hand-in-hand and Sumar Khatri, an artist from Bhuj, specialist in Rogan art, intrigued learners to the rare craft of Rogan practised in the land of Kutch. Learners created or performed an art of their choice for their assessment. They came up with some surprising creations of their own. It was an enriching experience for the learners and the educators both.