Home-Kits at The Northstar School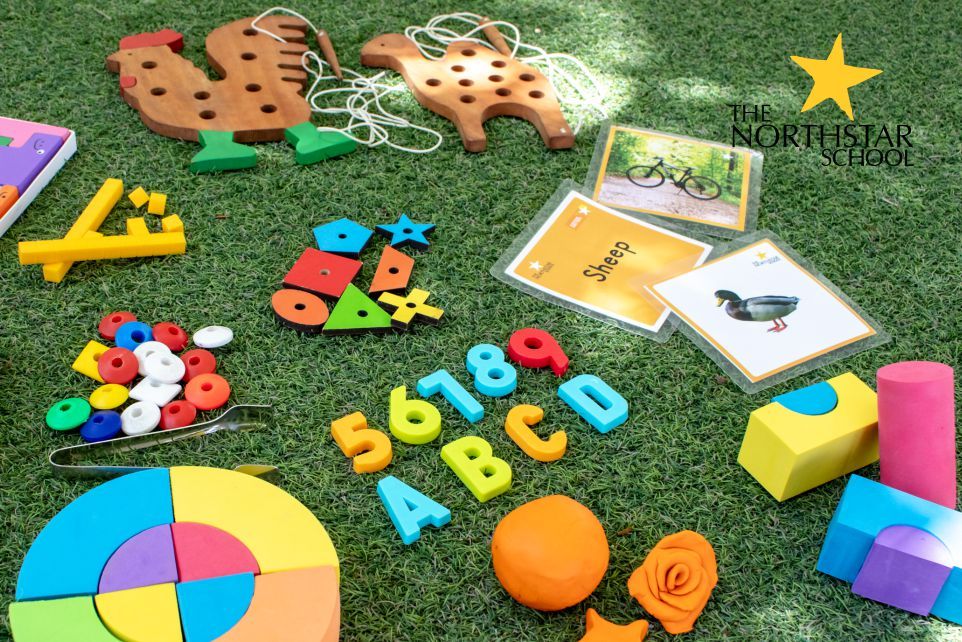 Learning by doing has a powerful impact on a child's life. At Northstar, we have project-based learning, learning through role-playing & simulations, and learning by doing an internship which allows learners to make real-life connections.
Home Kits: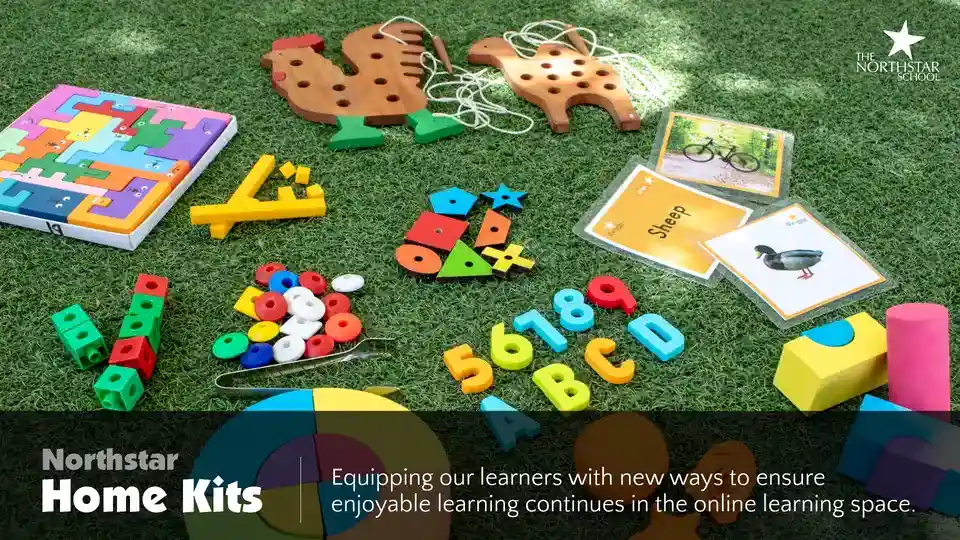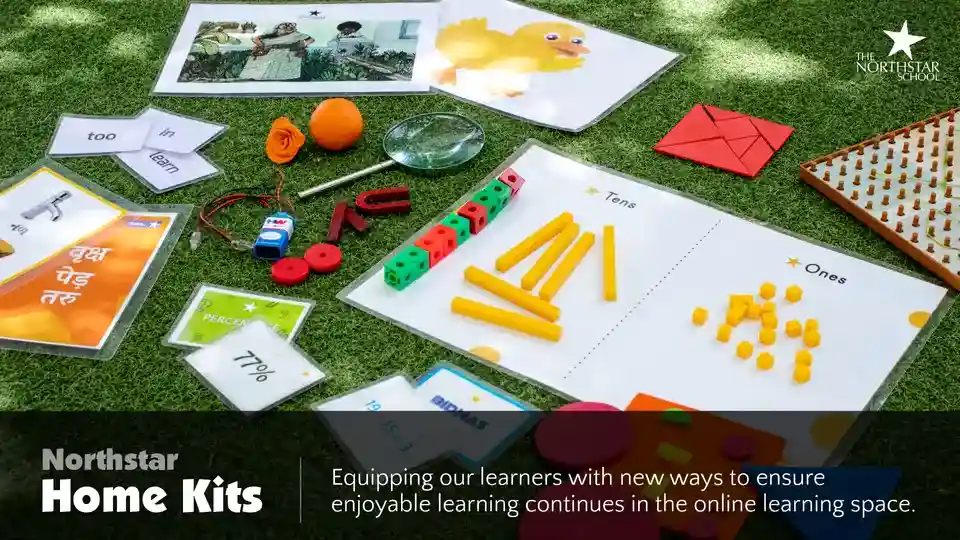 This academic year, The Northstar School had come up with new ways to equip our learners in the virtual learning space in these prevailing difficult times. We had prepared Home Kits to allow hands-on learning as well as to supplement the learners in their online learning experience at home which consisted of useful age-appropriate resources such as manipulatives, flashcards, academic games, art & craft kits, experiments, and other materials.
Our educators and designers have spent hundreds of hours preparing grade-appropriate learning materials and resources, which will help learners get more connected with their learning. Home Kit resources are in complete sync with the online curriculum of the learners. We intend to add further resources to the Home Kits and make them accessible to parents/learners periodically.
At Northstar, we firmly believe that the essence of Experiential Learning is that students explore and learn from real-life experiences and scenarios.