Industry Experts at The Northstar School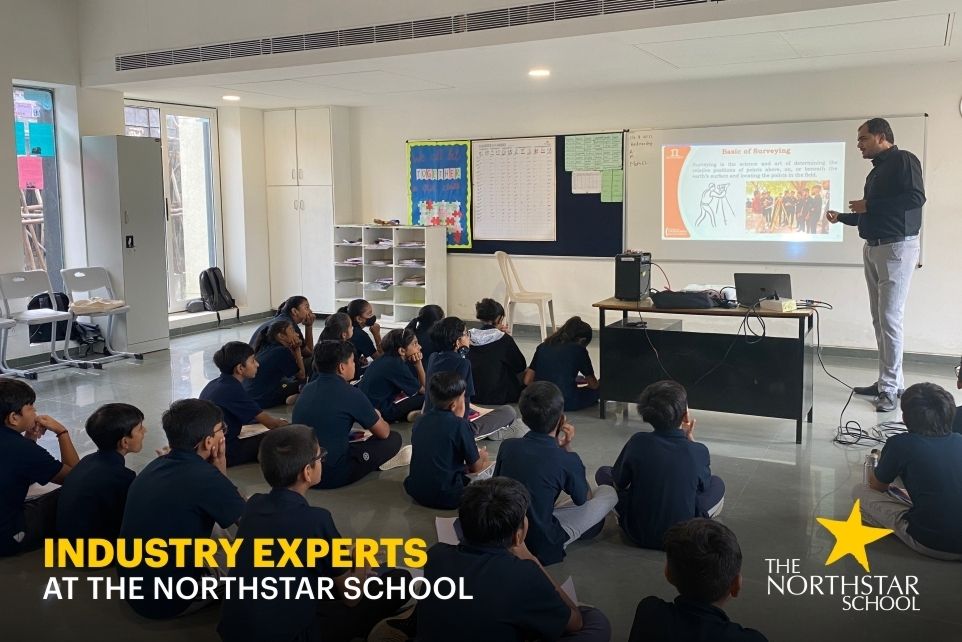 At Northstar, we have been emphasizing the fact that our learners learn in different ways, in different places and from different people, including the teacher, peers, community members and themselves. We believe that education should not be about memorizing facts, but about nurturing the curiosity of learners and guiding the development of the skills needed to pursue and learn about any interest. Sharing a few recent instances of the industry experts invited at The Northstar School.
We invited Dr. Milly Bhatt, a dentist, to speak to our preschool learners about the value of dental care and to demonstrate the proper way to clean their teeth as part of the Health and Hygiene unit. Our learners had a wonderful opportunity to learn about the significance of dental care. The session was extremely interactive.
Learners in grades 3 and 4 recently experienced an excellent story telling session by Souberi Chakrabarty as part of their exploration theme 'Magical World of Stories,' which was followed by a puppet making activity that the children thoroughly loved. In her session, Souberi Ma'am showed how different emotions might be evoked by the act of storytelling.
Mr. Ajaysinh Vaghela, Head of the Civil Engineering Department at RKU, was invited to assist in introducing our learners of grades 5 & 6 to the type of map used for architectural purposes under the topic of Cartography in their Explorations domain. For a hands on experience, Ajay Sir would supervise to create a basic map layout of any room, class, or location.
Learners in grades 9 through 12 attended two insightful sessions with our guest speakers, who are professionals in their fields. Mr. Gandhi Bose spoke about banking and finance, while Ms Anisha expertly covered the topics of considerations before changing jobs.
Grade 11 and 12 biology learners visited RK university to learn about the Digital Haemoglobin Analyzer, which can be used at home and is portable. Additionally, the learners volunteered for a Hb camp that the entire Northstar School staff attended.
Our team of educators makes a lot of effort to plan and invite reputable industry experts for wonderful learning opportunities for our learners.