Little helpers in action!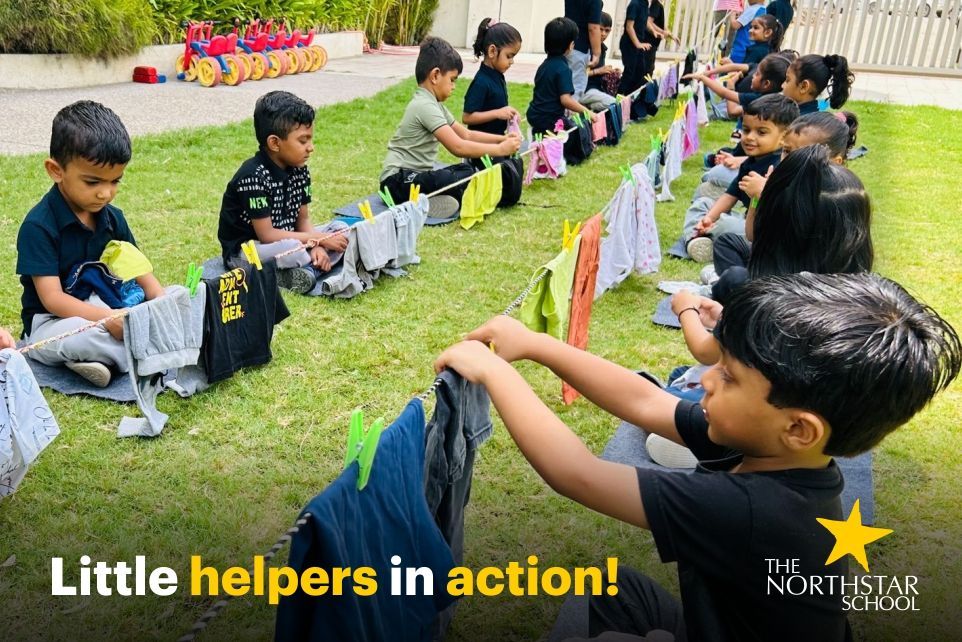 Little helpers in action! Teaching our preschoolers to conserve and shine bright by sun drying their clothes.
They are not only having a blast but also learning about energy conservation and being eco-friendly. They are also developing their fine motor skills while arranging and hanging clothes with colorful cloth pins and giggles.