Lunar Exploration - Exploring the UNKNOWN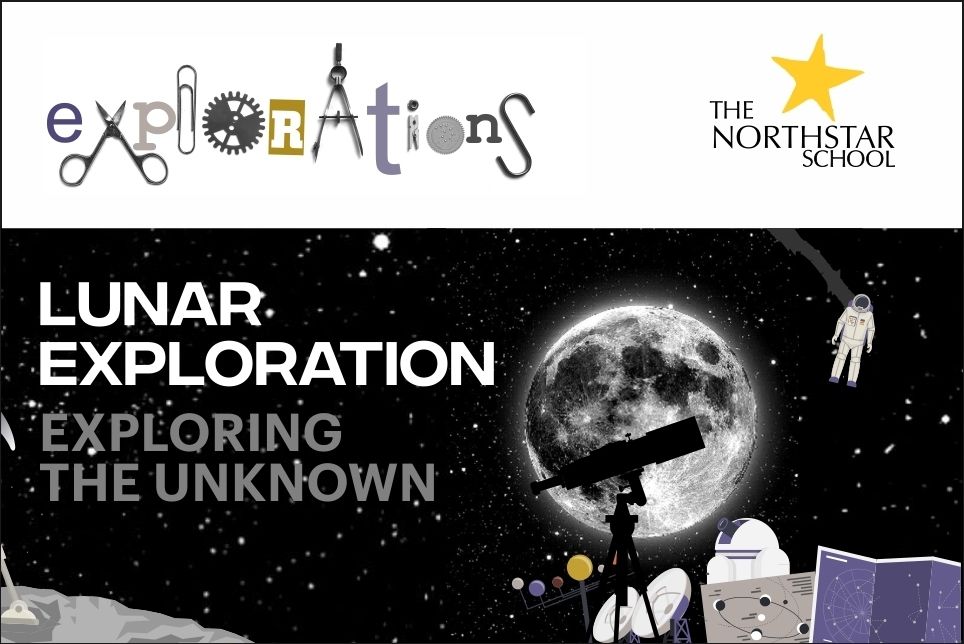 Humans have a yearning to explore the unknown, find new worlds, push the scientific and technological boundaries, and then push even farther. The Moon poses a variety of fascinating engineering difficulties.
Our learners of grades 3 & 4 explored the topic, 'Lunar Exploration - Exploring the Unknown'. They not only comprehended why we desire to explore the moon, but they also had a greater understanding of the role of courage in lunar exploration and the laws and ethics that govern lunar exploration and travel.
Learners grasped the brief history of the moon landings, identified the risks/challenges for lunar explorations, and read fact files and watched videos/documentaries of renowned astronauts. The word 'courage' was introduced to the learners, and they were asked to demonstrate a time in their lives when they had to display courage. Then, in relation to Lunar missions or any other space missions, a connection between this word and the emotion of being daring was made.
The founder of Northstar School, Mohit Patel, enjoys observing the night sky. He has spent countless hours researching and merging his passions for astronomy and photography. He was invited as a guest speaker to share his knowledge of lunar features with learners in grades 3 and 4. He explained how lunar features are named and presented a quick overview of lunar observations using telescope, and also explained the telescope's parts and functions.
By the end of the explorations, learners had learned to recognize the benefits and drawbacks of lunar explorations in terms of human settlement, colonization, and transport, as well as the high costs involved. Learners were supposed to submit a creative poster stating whether they supported or opposed human colonization, as well as persuasive writing supporting their perspective.
Throughout the explorations, both educators and learners had a fascinating experience and discovered astounding facts.