Mallorn Multilingual Story Days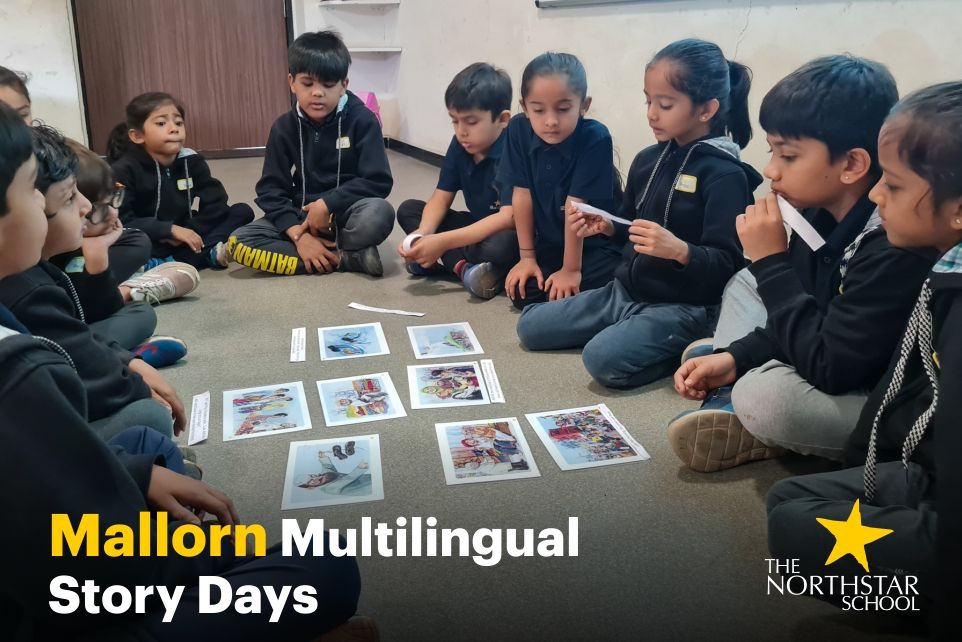 "Reading is to the mind, what exercise is to the body."
The Northstar book club, Mallorn, has a simple goal: to make reading more approachable and joyful. During the Mallorn sessions, our learners and educators read many books together and participate in many activities linked to the stories.
Learners in grades 1 through 4 recently participated in Multilingual Story Days as part of their Mallorn - The Northstar book club sessions. Learners read and participated in numerous activities for the story, "Adil Ali's Shoes" in three different languages: Hindi, Gujarati and English. They participated in activities such as illustrations, paper cut-out sequencing, and role plays amongst others.
Reading is made fun for our learners through the Northstar book club, Mallorn.