Math Day Celebration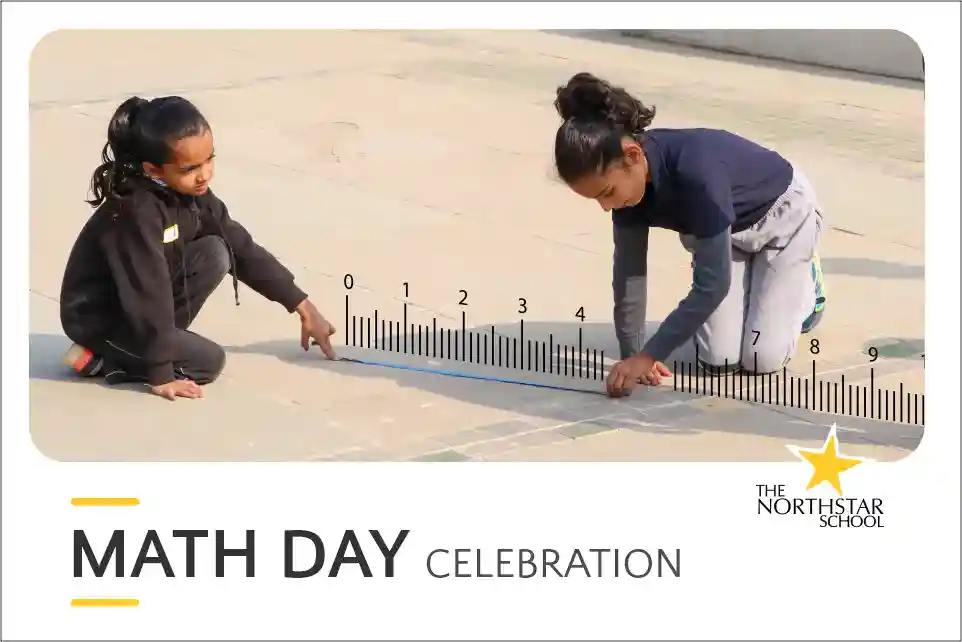 Mathematics can be fun, challenging, hands on and applicable in real life. To celebrate the spirit of mathematical learning and to explore various mathematical concepts in a creative manner, Math Day was celebrated at The Northstar School on 11th of December.
Backed by a rigorous planning, our educators successfully conducted a fun-filled celebration of Math that brought forth great participation from learners. Learners were seen challenging themselves with the hands on activities. Learners had puzzles, riddles and tricks for them to solve. The excitement was at its peak while the learners and educators alike tried hard to get to the solutions. A discourse on the life and works of the Mathematician S. Ramanujan whose birthday on 22nd December is celebrated as National Math Day enlightened the learners. Other famous Mathematicians like Aryabhatt, Shakuntala Devi & their significant contributions were introduced. It was a fun filled and joyful day of learning.