Matrubhasha Divas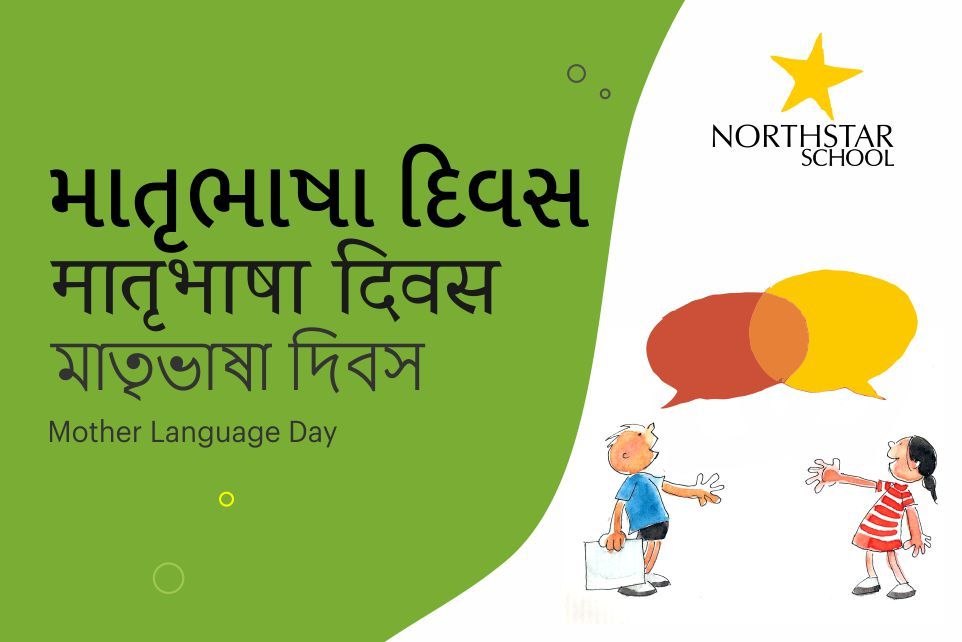 Every year on February 21st, the world commemorates International Mother Language Day.
The Northstar School celebrates the day to raise awareness about the importance of the mother language through a variety of activities. At Northstar, we believe in breaking up routines and providing learning opportunities through thematic and enjoyable activities.
All humans are born with the ability to learn a language.The Northstar School celebrated this International Mother Language Day by creating memories through fun activities while also learning about the significance of Matrubhasha in their lives.
Learners practiced various Gujarati rhymes, drew numbers artistically, and participated in outdoor games such as
છલક છલાણું, ટામેટું રે ટામેટું, ધમાલ ધોકો ધમ ધમ થાય.