Motion Pictures - All about stills and reels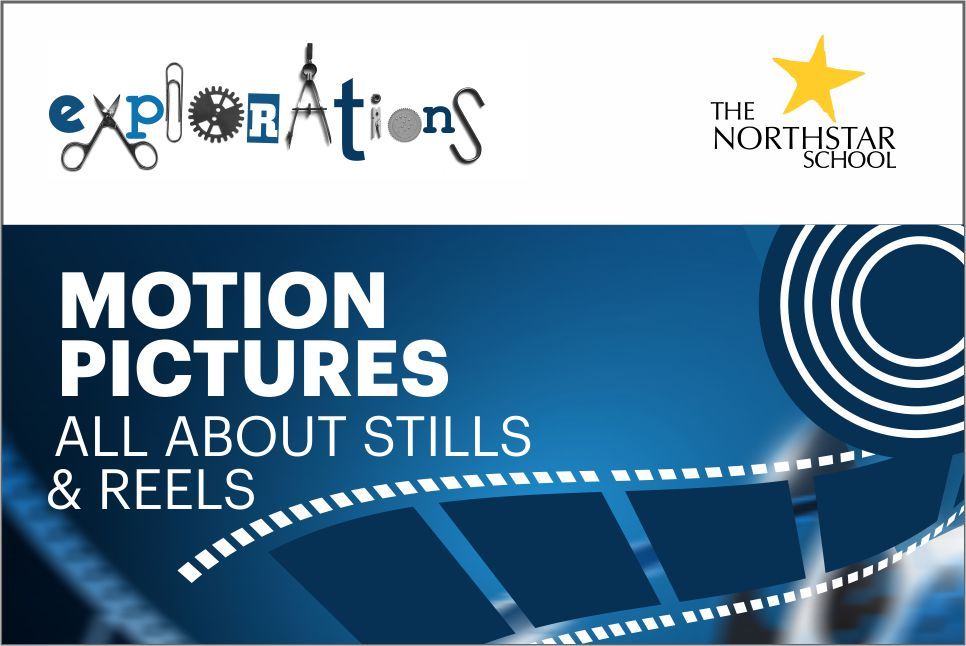 Film, also called motion picture or movie, is a series of still photographs on film, projected in rapid succession onto a screen using light. Since motion pictures were invented, audiences have loved how they tell stories. Movies are one of the most accessible and beloved forms of entertainment in the world. Our learners of grades 7 & 8 explored the world of motion pictures.
Learners understood the meaning of motion pictures and still pictures. The "Compare and contrast" activity was conducted to further distinguish between the two through a Venn diagram, and it was displayed in the classroom. Furthermore, learners analyzed the history of motion pictures and evaluated how it has frequently changed over the period.
Learners explored various types of films and also learned their importance. They also were asked to do a film analysis on the movie "Social Dilemma".
Industry expert Jay Chotalia, Digital Content Creator at RKU was invited to share his insights on the technical aspect of recording a film. He, with his experience, talked about various video editing software programs, and their technical usage in the modern day. Learners used various software programs such as Lightworks, Blender, Shotcut, etc., and created a short film which eventually made them aware of the important aspects of the filmmaking process.
Various movies, discussions, quizzes were shared with learners for better understanding. Learners and educators enjoyed the journey of motion pictures together.