Northstar Poetry Week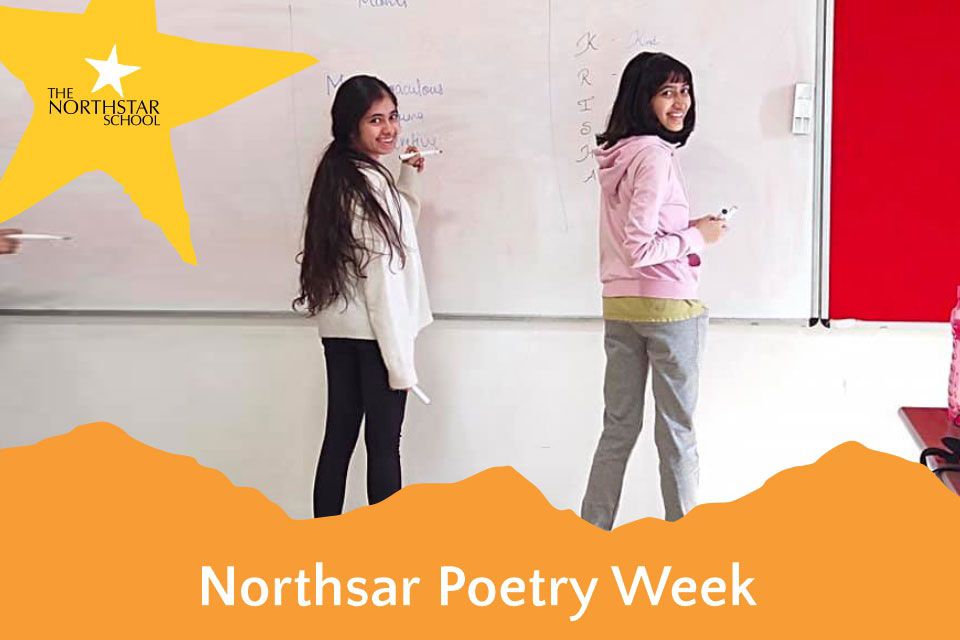 As a part of the poetry week at The Northstar, the learners explored different and exciting ways of celebrating the richness of poetry.
Northstar Explorations Program learners indulged in several activities including, reading and understanding soulful and powerful poetry by famous poets from different eras such as Walt Whitman, William Wordsworth, Sarojini Naidu, Robert Woods, etc. In addition, they also explored works of Gujarati and Hindi poets namely Narmad, Makrand Dave, Zaverchand Meghani, etc. Different genres from Sufi to Bhakti poetry were also touched upon by reading the works of Amir Khusro and Kabir. Besides, they even learnt the basic elements of poetry, or deconstructed its meaning through the elements learnt. They were even familiarized with the idea of inclusion of poetry in cinema and commercials to add to the richness of it. Finally, they learnt to compose different types of poems from ghazals, couplets, acrostic, to found and black out poems.
Learners of Northstar Early Years Program celebrated poetry week by expressing their thoughts & feelings in the form of poems, action songs and rhymes in different languages. It was a whole week of listening, speaking, singing, dancing, inculcating the art of recitation, learning and expressing their hearts out. Learners performed various activities like illustrating, dressing up as a character, discussing and analyzing based on pictures and attempting tongue twisters.
Exploring and understanding of all these activities was a gateway to immerse into the richness of poetry, leaving us all enchanted and happy.
Learners and educators breathed, lived and enjoyed poetic freedom in the Poetry Week at The Northstar School!