Opportunities to learn & grow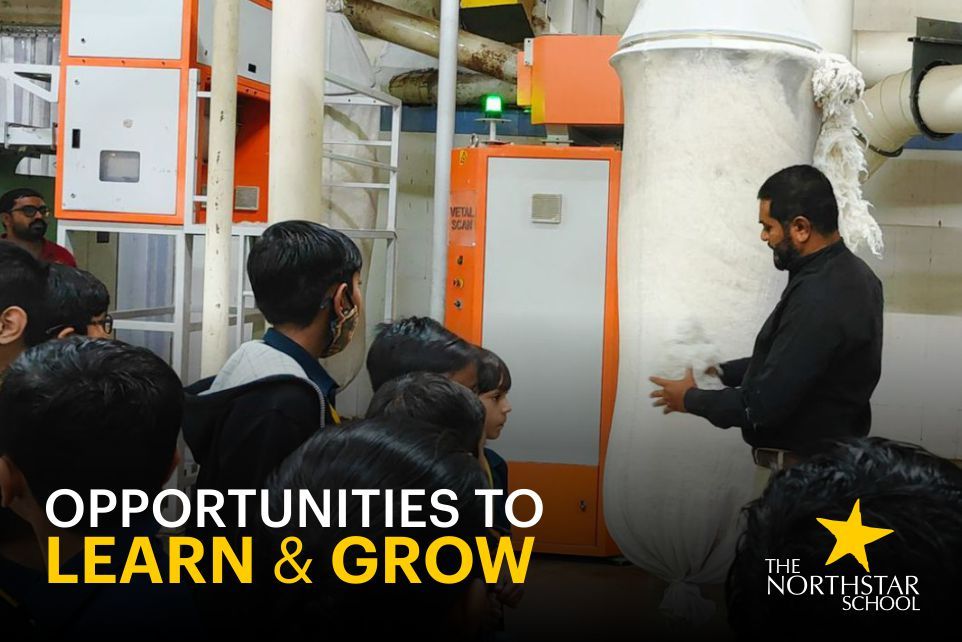 Dr. S Pandian, visiting professor, IIT Madras, Former Director at Satish Dhawan space centre, recently had a very organic talk with Northstar School learners.
Dr. S. Pandian was pleasantly surprised by the learners' eagerness to talk about and ask questions about space, the moon, and everything else in their context. Through the discussion and Dr. Pandian's expertise, our learners gained a lot of awareness.
Learners in grades 3/4 visited Rajsamadhiyala Spinning Mill as part of their exploration - The Life of Products - to better understand the manufacturing and distribution processes of various sorts of products. The learners understood the cotton yarn manufacturing process, along with knowing the places the product is supplied. Here's sharing a few images of the visit.
Learners of grades 7/8 visited Gandhi Museum as a part of their exploration to understand the history of British Raj. The visit was intended to make learners understand the role/involvement of Gandhiji in India's freedom struggle. During the visit, learners met and interacted with Mr. Prem Kumar Khera, an ex-IAS officer, who stressed on the importance and benefits of understanding history through visuals.