Science Day celebration on Dr. APJ Abdul Kalam's birth anniversary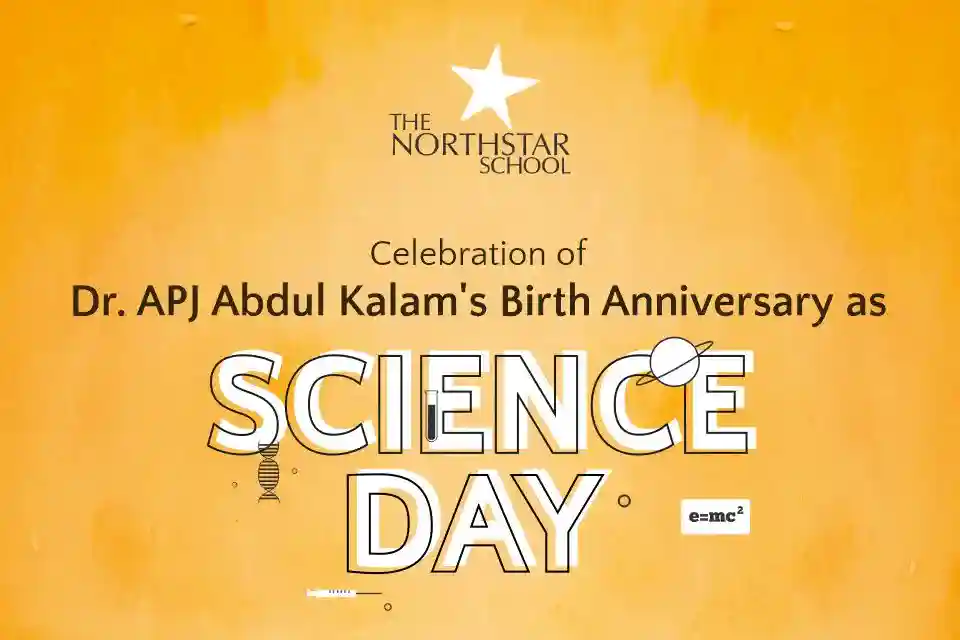 October 15, is a very special day in Indian history. It was on this day in the year 1931 that Dr. APJ Abdul Kalam, the former president of India who made our country a missile & nuclear power, was born in Rameshwaram. A great scientist, he saw the dream to make India a developed nation. APJ Abdul Kalam's love for students is reflected best in his own words: "Dream, Dream, Dream! Dreams transform into thoughts & thoughts result in action." To commemorate his immense love for science & students, we at Northstar celebrated it as Science Day.
The core principle of Science day was to instil in students love & passion for science. We decided to celebrate it by conducting hands-on activities and experiments virtually with guidance from our educators. It also developed curiosity in learners to correlate the class learning to their daily life activities.
Science day was celebrated to promote active involvement of learners & educators in science related activities & experiments. Moreover, it allowed learners to develop inquiry based thinking, critical thinking, ignited burning questions within them when they performed various experiments & hands on activities. Our main purpose was to let them observe, analyze, interpret, explore & develop their own perspective.
The aim of each experiment was that the students should communicate information in a clear, concise & meaningful manner to broaden their knowledge, thinking and develop varied perspectives. Critically, they filtered information, analysed content & evaluated resources.
Immense creativity & varied perspectives poured in to develop experimentation skills. We desire that learning should be lifelong and self-motivated.