Virtual Diwali Celebration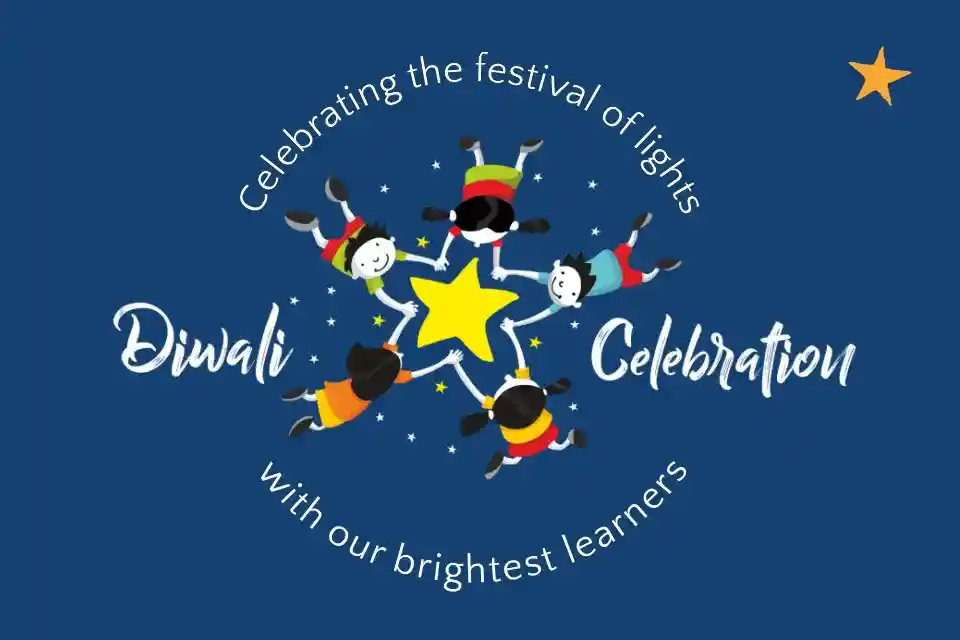 Diwali is the festival of lights which is celebrated in various regions across India. Also, known by the name of 'Deepavali' marks the celebration of togetherness, love & sharing. The name 'Deepavali' means an 'Array of Lights'. To make the students understand the importance of Diwali, The Northstar School had a virtual celebration on 06th Nov 2020. Educators explained the importance of Diwali, the festival spiritually signifies the victory of light over darkness, knowledge over ignorance, good over evil, and hope over despair.
Diwali was celebrated to actively promote all the aspects related to the festival in the Learners & Educators in an interesting way. At the Northstar School various elements that signified Diwali were put up in the Display Corner. Children had a special festive treat through Make & Much and also made decorations through Art activity. They were also enlightened about all the historical events that took place for which Diwali is celebrated.
The concept of, "Say No to Crackers" was also explained with its disadvantages. Children were told to celebrate Diwali in an environment friendly manner. Learners also learnt that Diwali celebrations are spread across five days, with each day having its own significance and set of rituals.
Learners shared that the lighted lamps-lighting the lives of people, the prayers and pujas creating an atmosphere full of goodness and purity, the festival of Diwali indeed fills the atmosphere with an aura of goodness and a heaven like atmosphere.
Both Learners & Educators enjoyed the Diwali celebrations wholeheartedly.