Virtual Learning Experiences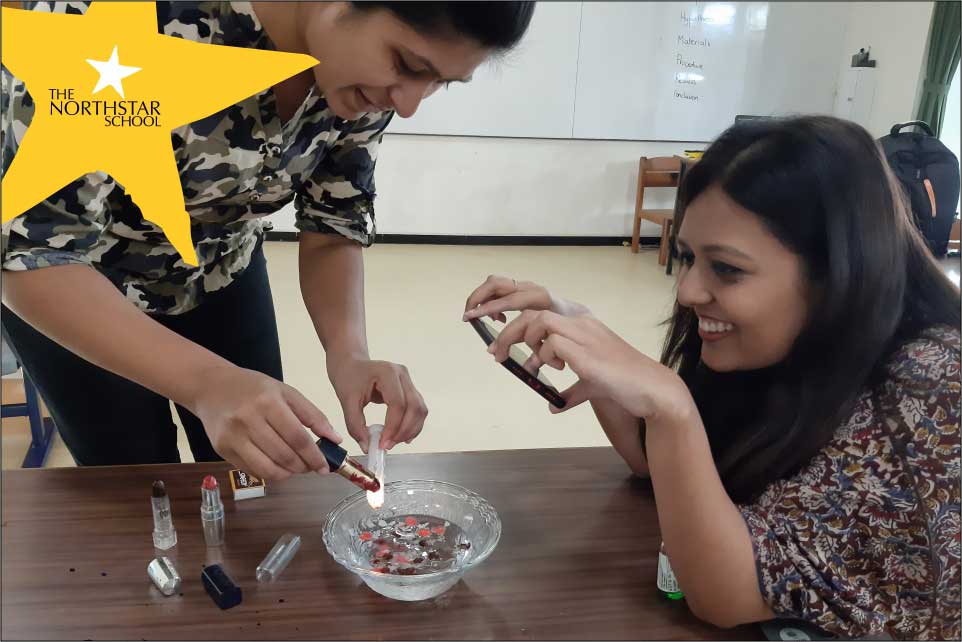 2020 has been a tough year but the spirit of positivity and togetherness is what has kept us going forward. We had to take a leap of faith from classroom learning to virtual learning. It was a real task for parents and educators to ensure that children adjust and learn through virtual classes. It's easy for children to feel disconnected because they're not physically present with their peers and educators in the classroom, or to not take e-learning seriously because they are at home. To make virtual learning dynamic and interactive just like in the classroom, we designed virtual learning experiences, celebrations and events. We have been doing this successfully in various ways.
Roald Dahl Day
Roald Dahl was a famous British novelist, short story writer, poet, screenwriter. He also became the most popular writer of children's books. He is one of our learners' favourite authors. Stories show us a world full of creativity and pleasure, we at Northstar celebrated Roald Dahl's stories on 14th of September by having read-alouds, activities, songs and more with learners across the grades.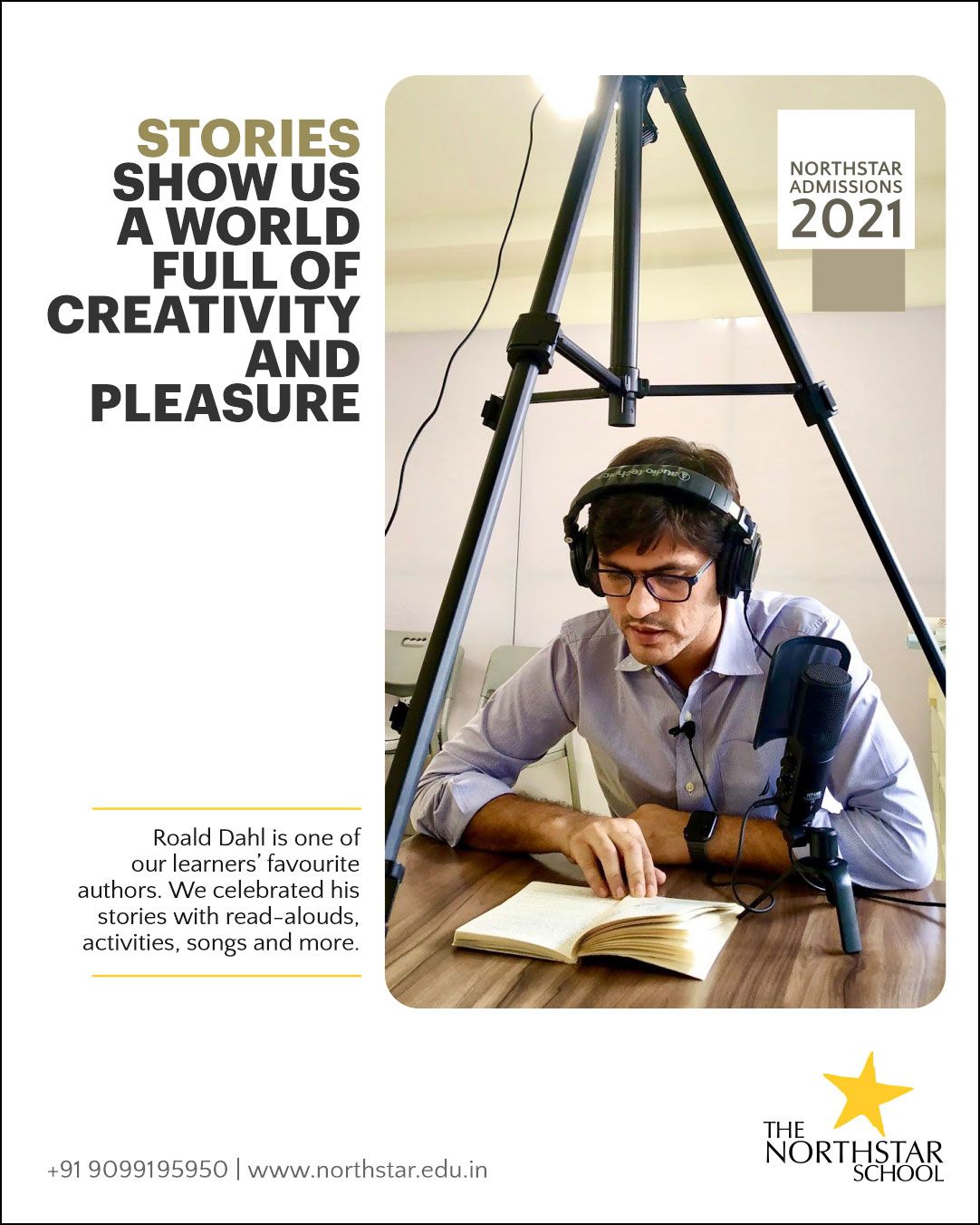 Science Day
Dr. APJ Abdul Kalam, the former president of India who made our country a missile & nuclear power, was born in Rameshwaram on 15th of October. To commemorate his immense love for science & students, we at Northstar celebrated it as Science Day. The core principle of Science day was to instil in students love & passion for science. We decided to celebrate it by conducting hands-on activities and experiments virtually. It also developed curiosity in learners to correlate the class learning to their daily life activities. Science is exploratory and hands-on for us.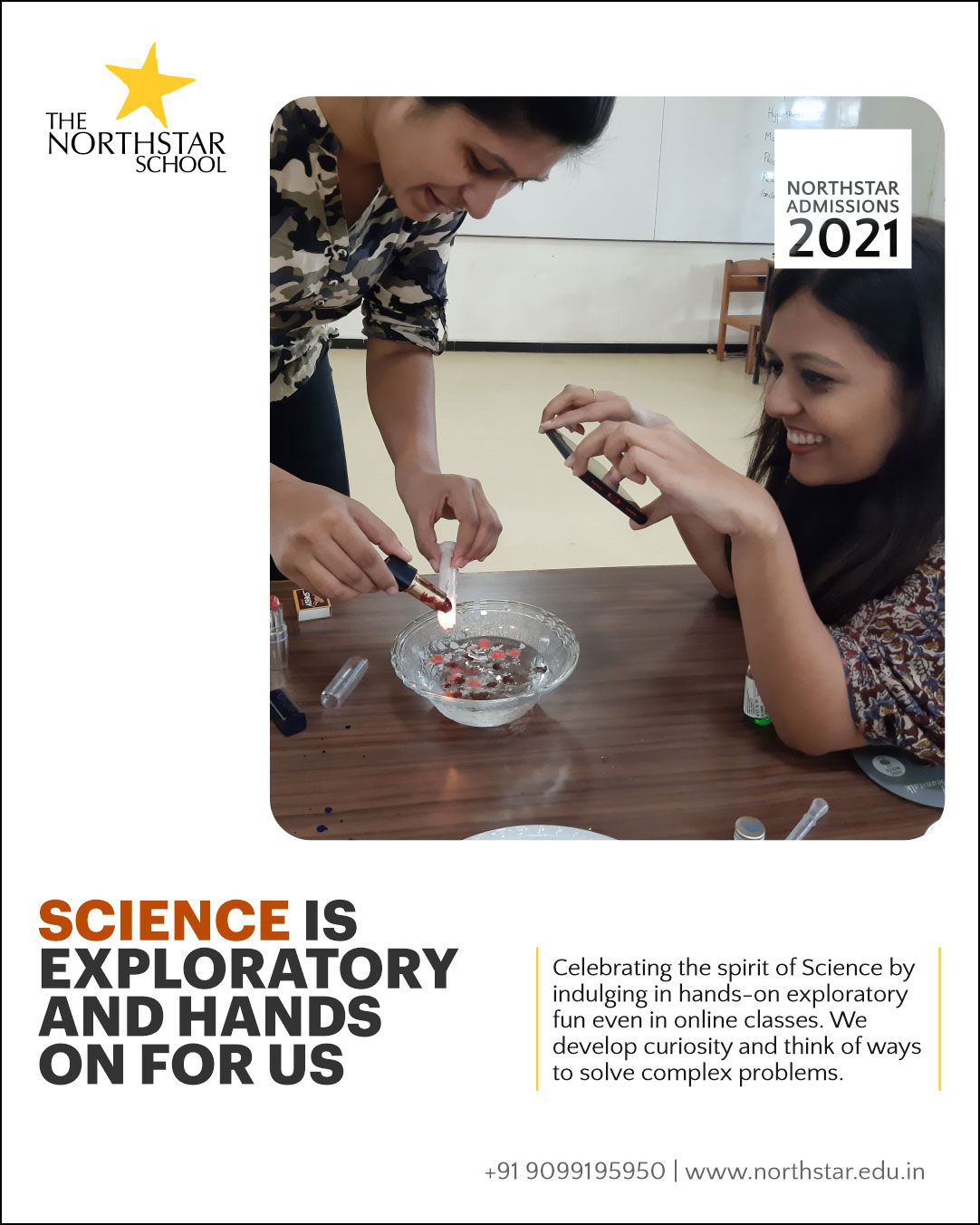 Diwali Celebrations
Diwali is the festival of lights which is celebrated in various regions across India. Also, known by the name of 'Deepavali' marks the celebration of togetherness, love & sharing. The name 'Deepavali' means an 'Array of Lights'. To make the students understand the importance of Diwali, The Northstar School had a virtual celebration on 06th Nov 2020. Educators explained the importance of Diwali, the festival spiritually signifies the victory of light over darkness, knowledge over ignorance, good over evil, and hope over despair. Diwali enlightens our hearts and minds.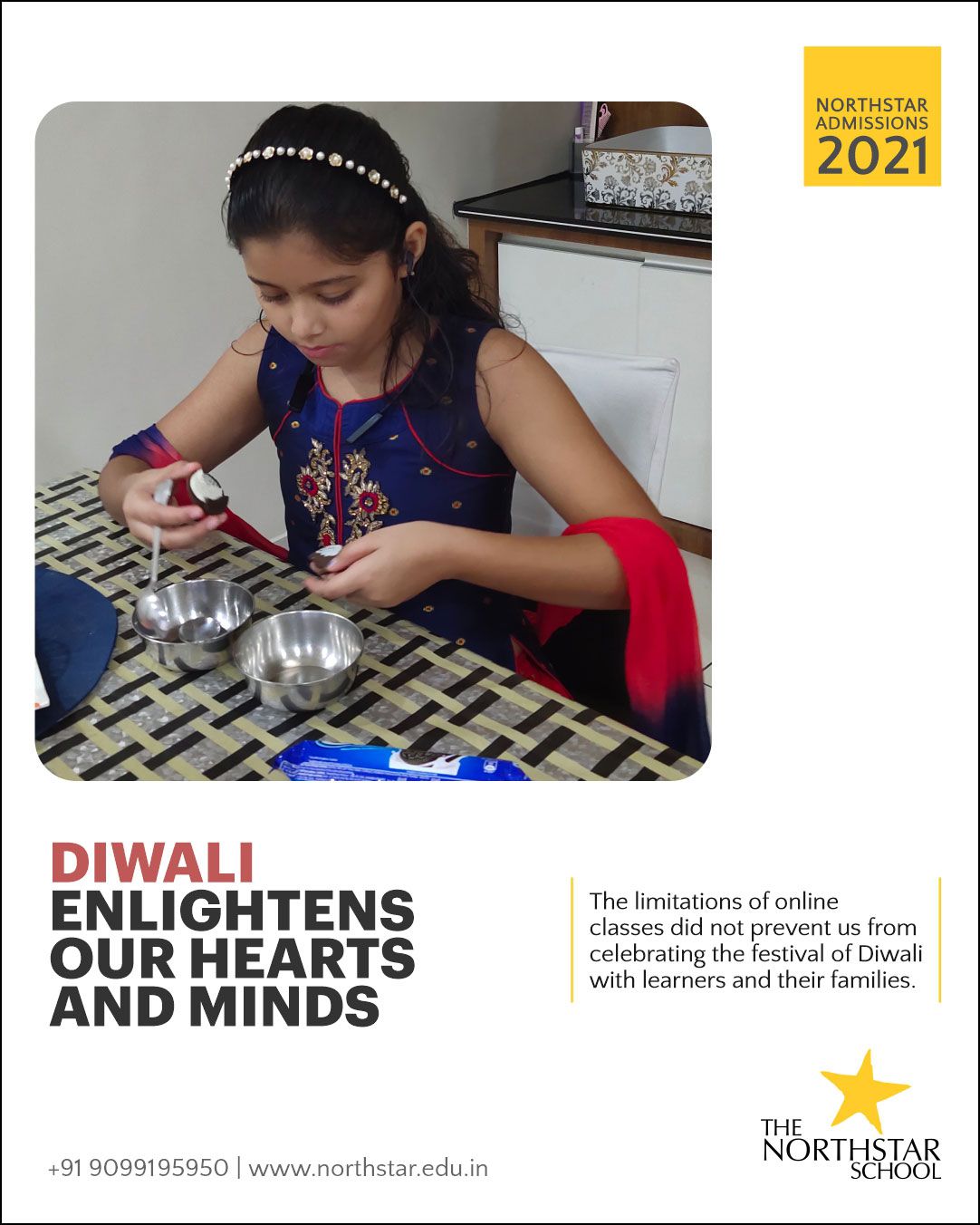 Math Day
Mathematics can be fun, challenging, hands on and applicable in real life. To celebrate the spirit of mathematical learning and to explore various mathematical concepts in a creative manner, Math day was celebrated at The Northstar School on 11th of December. Backed by a rigorous planning, our educators successfully conducted a fun-filled celebration of Math that brought forth great participation from learners.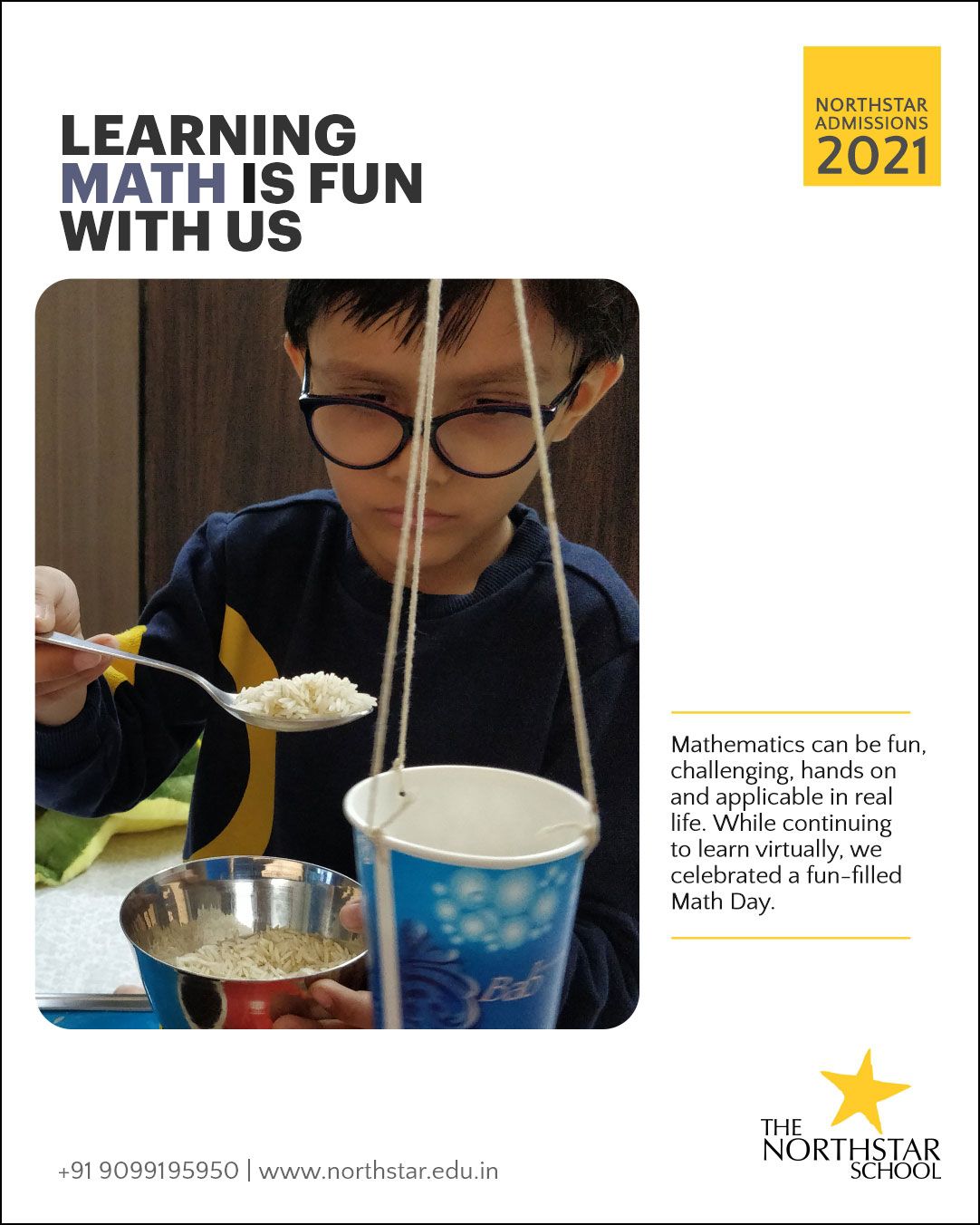 Christmas Celebrations
The spirit of Christmas brings love, joy, hope, light and peace. Christmas is for giving and sharing, for laughter, and coming together with family and friends. It was surely a Christmas to remember at the Northstar School. The essence of Christmas came alive at The Northstar when the students and teachers got together and shared the merriment virtually. The delightful celebrations included various activities.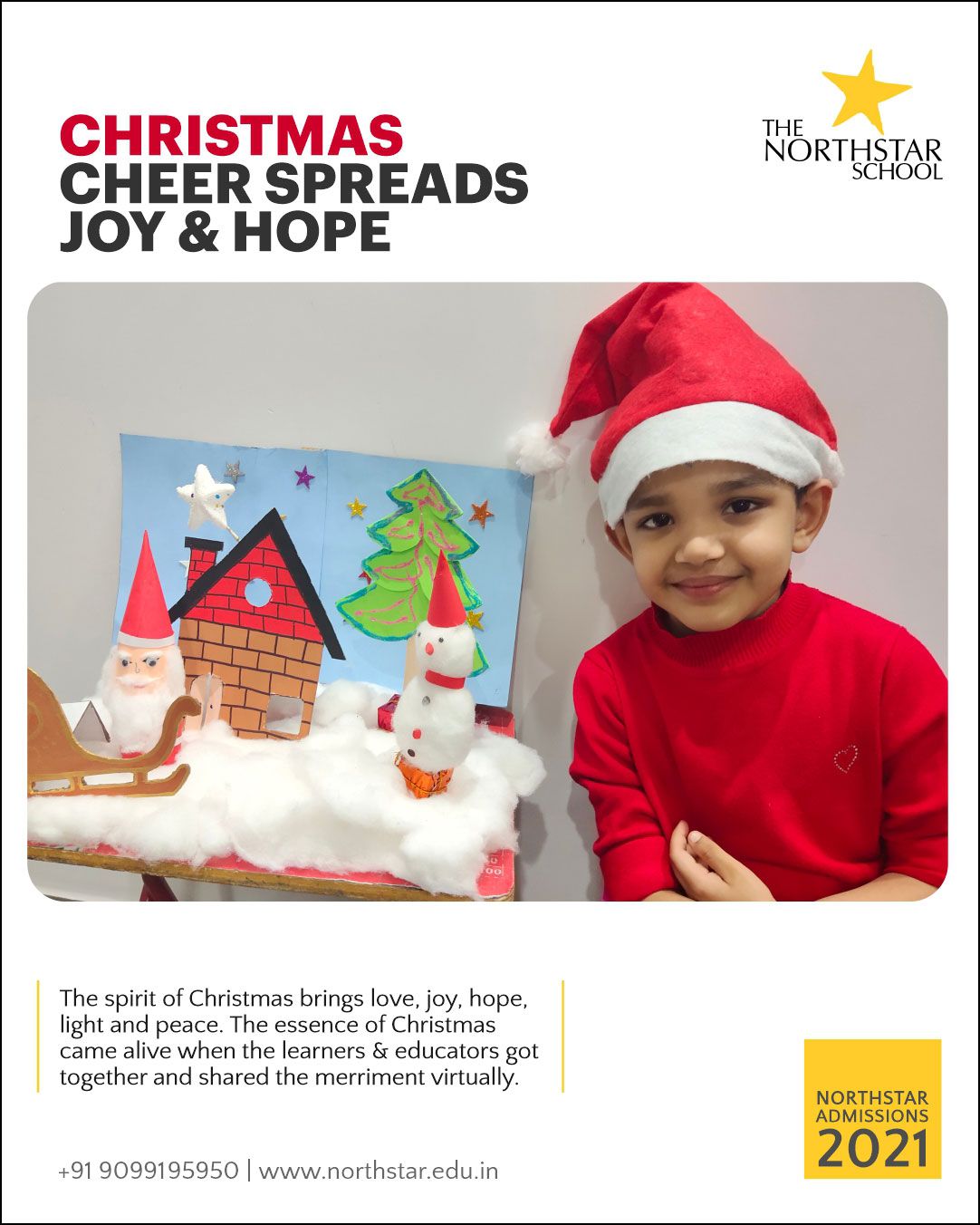 We thrive to do better with each passing day. Virtual learning has been challenging for the school but the support of our parent community and the presence of our learners keeps us going.