What a colourful mess!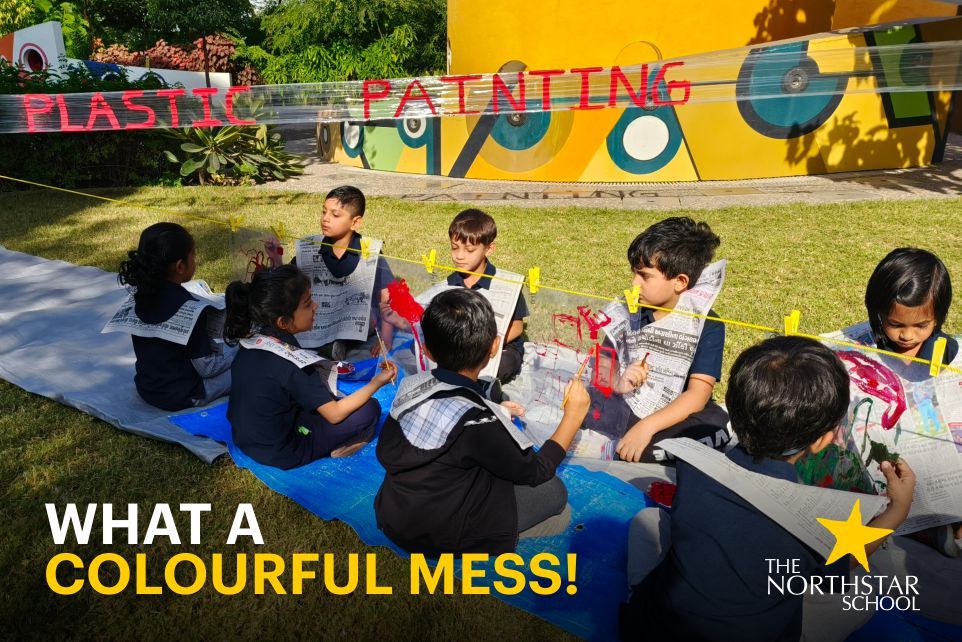 Through the eyes of our learners, the world always appears colourful.
Art is an essential component of our learners' growth. Our preschool educators planned and curated a beautiful plastic wall. Through these artistic endeavours, our learners gained hands-on experience of painting colours on plastic and developed a range of skills which include motor skills, problem-solving creativity, literacy and most of all appreciation of the world around us!