Gallery Walk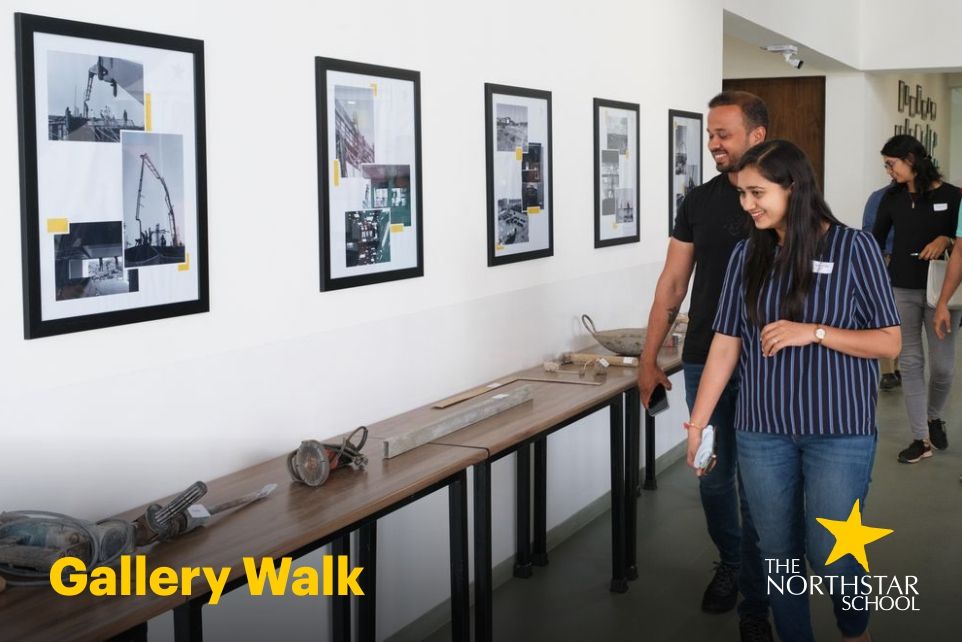 We proudly present a gallery walk showcasing The Northstar School's remarkable architectural journey.
During our parent orientations, we invited our dear parents for a gallery walk where each photo represented the dedication and unwavering spirit of the unsung heroes who built the foundation of our school. We had even displayed few tools used by the workers representing more than just hammers and saws; but symbolising the compassion and wisdom that have created a haven of knowledge, inspiration, and community.
Parents were then requested to inscribe their heartfelt thoughts and wishes for our school and its learners on our star wall, a cherished keepsake for the future. Here are a few glimpses of the same.