TNS-HEP Collaboration 2023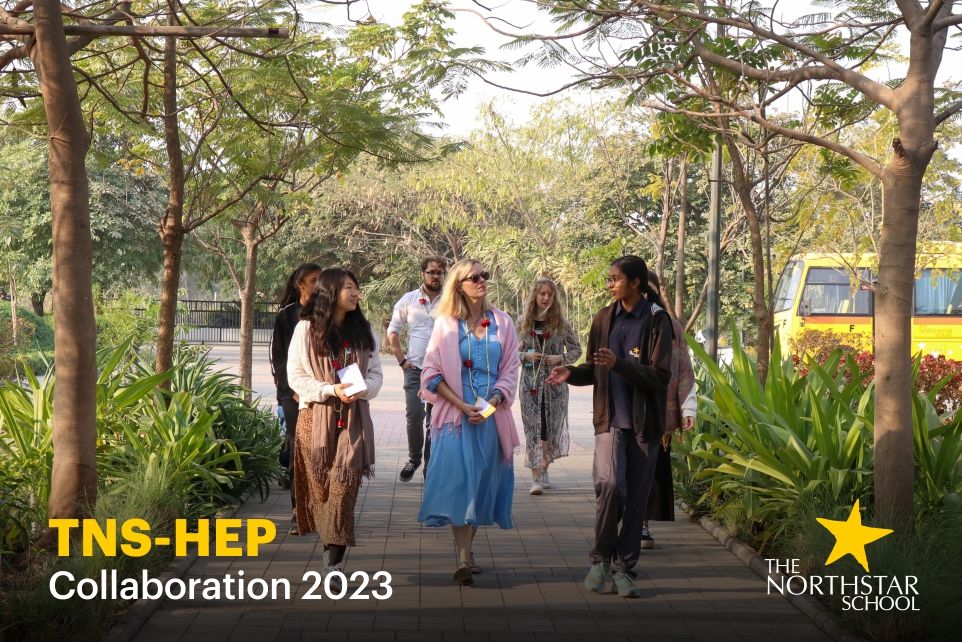 The Northstar School has often strived for opportunities to collaborate with institutions both nationally and internationally to improve the learners' learning experiences. One such collaboration is the academic collaboration between the Northstar School and HEP in Switzerland, which began in 2018–19. This year, HEP educators visited The Northstar School in India as part of the exchange programme, working with our educators to do a variety of educational activities with our learners.
At The Northstar School, we believe that culture always plays a crucial part in forming a person's overall personality and character. Learners experienced a variety of hands-on activities, field visits, and cultural contrasts between Switzerland and India.
It amazes us how our children embrace the benefits of cultural diversity at such a young age. Through cross-country exposures such as HEP collaboration at The Northstar School, we hope our children will grow into humble, flexible, adaptable human beings tomorrow.
Many thoughts, ideas, efforts, and energies have been exchanged in order to enhance the learning process of our dear learners. The Northstar School was happy to host the HEP team.